Celebrating Métis Week in Your Classroom
Image Credit: The featured image above is by Yvette Cenerini (née Lagimodière). It is titled la douleur / pain (2014) and is a photomontage comprised of five digital prints on mylar over a digital print on photo paper.
Métis Week is celebrated in different ways across Canada. In Alberta, Saskatchewan, British Columbia, and Ontario, Métis Week coincides with Louis Riel Day on November 16th, the day that commemorates his life and legacy and the anniversary of his execution in 1885. If you're in Manitoba, Louis Riel Day is a public holiday that takes place on the third Monday of February. 
Regardless of the time of year and what part of Canada you currently live in, it is always important to share Indigenous perspectives in your classroom, and this November is a great time to start. You can check in with your local Métis nation (listed below) to see the events taking place in your province and we'll share some resources that you can use to incorporate Métis culture into your classroom this November and for longer-term lesson planning as well. 
But first, who are the Métis People? And why is Louis Riel so important? If we as educators don't have a deeper understanding of Métis culture in Canada, then it can be daunting to try to plan appropriate lessons for our students.
Background Information: Who are the Métis?
The Métis are one of three recognized Indigenous groups in Canada, the other two being First Nations and Inuit. When teaching about the Métis it is important to understand what makes them distinct Indigenous peoples and why that distinction remains important to this day.
The Métis have deep historical roots in the Red River, Manitoba area going back as early as the 1700s. Their traditional homelands encompass the three Prairie provinces, northwestern Ontario, northeastern British Columbia, the Northwest Territories, northern Montana, and North Dakota. They are the children born out of the union of Indigenous women (typically Cree, Salteaux, and Dene) and European fur traders (typically French, Scottish, and Irish).
These descendants began speaking their own language known as Michif and formed a distinct culture celebrated for their dances and jigs, fiddle music, and bright and intricately embroidered clothing and sashes. Their Red River Carts were famous for their advanced design at the time and they were exceptionally skilled bison hunters. Their culture is heavily influenced to this day by their political will to create a distinct identity and to be recognized as the unique peoples they are.
The modern Métis Nation of today is very proud of this collective history and some of these distinct aspects of their culture are still in practice today. There are many organizations out there working hard to bring more Metis perspectives into the classroom and beyond. 
Here are a few resources to start you and your students off in gaining a deeper understanding of the Métis people, their history, and their evolution as a modern-day people.
The First Resource
Rupertsland Institute (RLI) is an affiliate of the Métis Nation of Alberta and has a variety of excellent resources, including Métis Lesson Plans for K to 12 covering a variety of knowledge themes from language, culture, history, and Métis Nation Governance. They have also created Métis Culture Cards which you can print off to help you expand your knowledge of Métis culture, or you could use them to organize your students into groups.
Before You Start
Activate students' prior knowledge about 'Canadian culture,' 'Indigenous culture,' and 'Non-Indigenous culture". Consider using a graphic organizer like a word web or Venn diagram to organize students' thoughts and/or to show connections between the different cultures and specifically what they know about Métis culture in Canada. 
Depending on what grade you are working with, Rupertsland has lesson plans for all ages and subjects. There are The Michif Language lesson plans for grades K to 3 weaving together a vocabulary lesson, an animal card game, and a writing reflection activity. There is also a cross-curricular Social Studies, Science, and ELA lesson, B is for Bannock, which explores the many creative and delicious Métis culinary dishes. In this lesson, students will learn to read recipes, plan a gathering or feast for the family, and create an alphabet book. 
You can dive deeper into topics of Métis identity and rights with this lesson on Métis scrip for Grades 4 to 9 or Métis scrip for Grades 10 to 12. Before you teach either of these lessons, make sure you have a solid understanding of the scrip system and how it compares to the treaty system for First Nations people. 
Start by showing your students the Metis Scrip presentation to introduce the origins of scrip, how it's similar and different to the First Nations' treaties, and the implications it had and continues to have on Métis rights. 
If you are teaching in class you can run students through the Scrip simulation activity outlined in this lesson plan. Divide the class in half with one group representing the"Métis" and the other group the "non-Indigenous settler population and land speculators." Through this engaging activity, your students will experience how the scrip system played out and how they were dispersed across their homeland. End the simulation and have the students write about their experience.
Discuss with students the results of scrip. What similarities did they see between the simulation and the historical information in the presentation? How did the Métis feel? How do they continue to feel? How can this injustice be made right? 
Extend the Learning
Link this activity to recent Métis media coverage of the Self Government Agreement that the Métis Nation of Alberta signed with the government of Canada in June 2019. How can this promote reconciliation for wrongdoings such as scrip?
Consider showing your students other types of media coverage for Métis identity, such as this Exploring Identity: Who are the Métis and what are their rights. What are the Métis rights and how did they come to be? Explore if there is a difference between Métis rights and other Indigenous rights and non-Indigenous rights? 
Background Information: Who is Louis Riel?
Before you look at this second resource, refer to Métis Historical Timeline produced by the Metis Nation of Alberta for a deeper understanding as to why Louis Riel (Oct 22, 1844 – Nov 16, 1885) is celebrated as such a bold and visionary Métis leader and to learn more about the rich and complicated history of the Metis Nation from the 1770's to the present day.
The Second Resource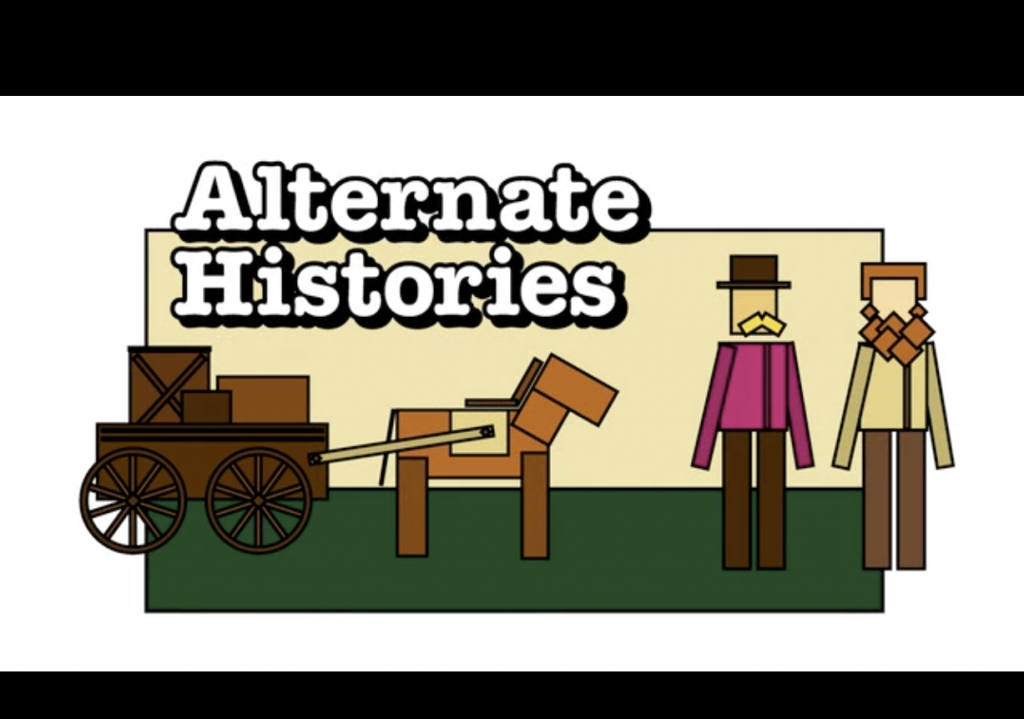 Louis Riel, the Red River Resistance and Beyond is a cross-curricular resource kit for Grades 6 to 12, covering Indigenous Studies, Social Studies, English, and Social Justice subjects. All seven resources in this kit center on Métis perspectives and take students on a learning journey exploring the history of the Métis and Louis Riel. 
Students will watch videos and presentations, and complete handouts to gain a deeper understanding of the historical and contemporary implications of the Red River Resistance while developing literacy and historical thinking skills. You can follow the progression of the resource kit outlined in the Educators Guide or you can use each resource on its own.
Start by showing Learning Bird's presentation on The Rights of the Small, which is a minds-on activity to activate deeper thinking about Human rights. Students will analyze a mystery quote (by Louis Riel) about human rights and what it means to be a minority. They will have opportunities to think about similar power struggles between minority groups taking place today and learn about the importance of advocating for human rights. 
Students will also get the opportunity to watch the Alternate Histories video resource created by Learning Bird. This video asks the students to recall important historical events that happened in Canadian history, one being the Metis Resistance led by Louis Riel. Students will explore the idea of cause and effect. Consider a think-pair-share with your students and ask the following questions: 
What might Canada look like today if the Red River Resistance never happened and of Louis Riel, Gabriel Dumont, and the Metis Nation didn't advocate for the rights of the Metis people?

Consider What might Canada look like today if the outcome of the Red River Resistance was different? What about the Northwest Rebellion?

How can we apply lessons from Louis Riel and the Red River Resistance today?
Explore the other resources in the kit where students will have the opportunity to create their own alternate timeline. Students will also have a chance to have some fun with the Métis Timeline Game consolidation activity where they will demonstrate their learning by playing a game, working together to place the cards of Métis in the correct chronological order. 
Extend the Learning
For additional games to solidify learning try RupertsLand interactive game of  Tic Tac Toe, The Many Faces of Louis Riel.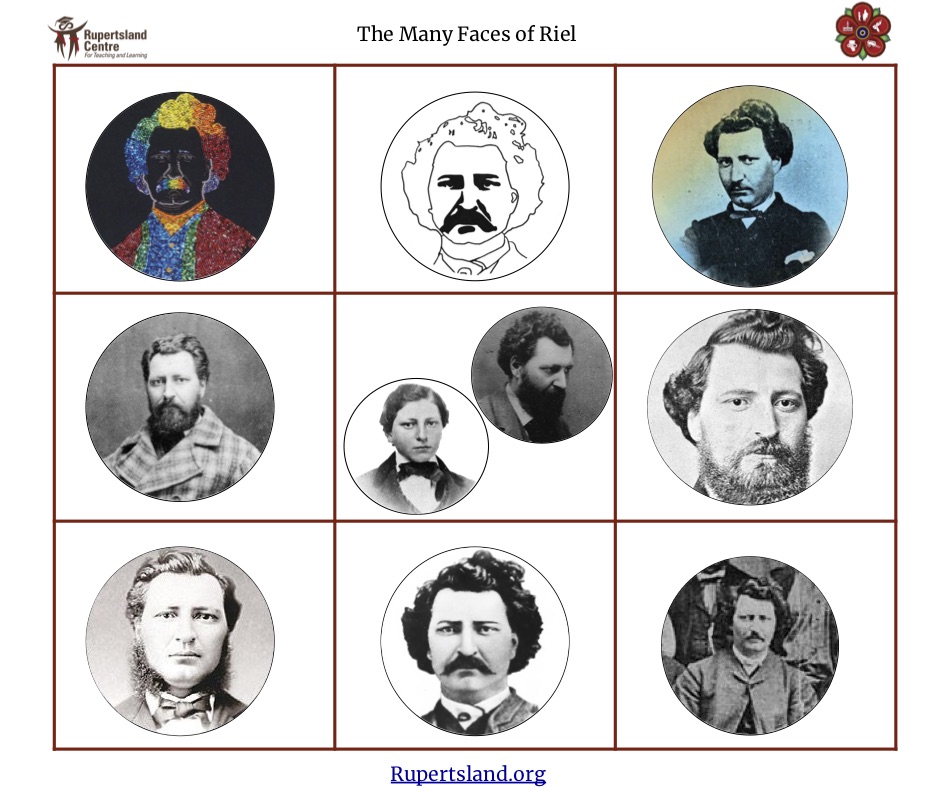 The Third Resource
Before you Start
Ask students if they have heard of any other Métis Canadians. Consider using a KWL chart to see if they know any historical or modern-day Métis political leaders, artists, musicians, and authors. 
Refer to the Resilience Project Teaching Guide (page 18 for this activity) and start by introducing your students to Christi Belcourt, who is a critically-acclaimed Michif (Métis) artist from Ontario. You can visit Christi's Virtual Gallery to learn more about her work and about the importance of Métis beading as a vital community tradition and an intergenerational activity of self-reflection and meditation. 
Note: There are many other Art Cards from the Resilience Teaching Guide. It's a great resource created by MAWA (Mentoring Artists for Women's Art) featuring Indigenous artists with accompanying lesson plans that you can share with your students for future lesson planning.
Show students Christi's painting, The Painting is a Mirror, and allow some time with your students to admire the intricate beauty of this piece. Then consider asking your students the following questions:
What materials and techniques did Christi use to make this painting? You can explain Christi's technique of transferring beadwork into painting; every dot represents a bead.

List the plants and animals you recognize in this painting (i.e. bees, blue jays, hummingbirds, moths, robins, blueberries, strawberries, oak leaves, poppies, roses, chokecherries, bunchberry flowers).

What do you think the plants and animals represent in this painting? What can you infer about the meaning of the painting from the artwork's title?
Share more examples of the many heroes, mentors, and role models in the Métis community, from historical political leaders, like Gabriel Dumont to modern-day artists and authors such as author Cherie Dimaline, painter and filmmaker Leah Dorion, media artist, and performer Cheryl L'Hirondelle, visual artist Robert Boyer, singer-songwriter Andrea Menard, beadwork artist Krista Leddy, and visual artist Yvette Cenerini, creator of the featured image above. 
As the main learning activity, have students research and create a biography of a Métis role model of their choice. Students can use a timeline or other graphic to present the biography to the class (i.e. role-play, superhero comic book). Have students share their projects with the class 
Extend the Learning 
Ask your students what makes someone a hero. What might make a Métis a hero in their community now and in the past? Have students choose a mentor or hero from their own life and describe why that person is a hero to them. Students can also examine the heroic qualities they find in themselves. 
---
There are endless possibilities, and regardless of what you choose to do with your students, stay safe and continue to bring Métis perspectives into the class this November and beyond Métis week. Do you have other ideas of how you celebrate Métis Week? Please email us and let us know. Have fun!
Find the Métis Nation Nearest to You
To learn more about how Nations near you are celebrating visit: