Print-Based Resources for At-Home Learning Packs
With COVID-19 cases rising in many First Nations communities and vaccines in short supply, administrators are making the hard decision to close classrooms and provide learners with packs of print-based work to keep everyone safe. Educators like you have risen to the challenge. They have sourced worksheets, workbooks, and other materials they could print out and package for learners to complete at home. 
Did you know that the Learning Bird platform also has several print-based resources that you can download or print as part of take-home learning packs? Many educators use our video-based resources and print materials to accompany the videos in their classrooms. Still, you may not be aware that we also have more than 700 printable resources that cover math, science, social studies, and English language arts topics for learners in grades 6-12.
Educators can use these resources as stand-alone assignments, practice exercises, topic reviews, and at-home projects. 
Print-Based Resources on the Learning Bird Platform
To locate these resources on the Learning Bird platform, you can browse by subject (to see what's available for a specific subject area broadly) or course (to only see the resources aligned to the specific course you are teaching).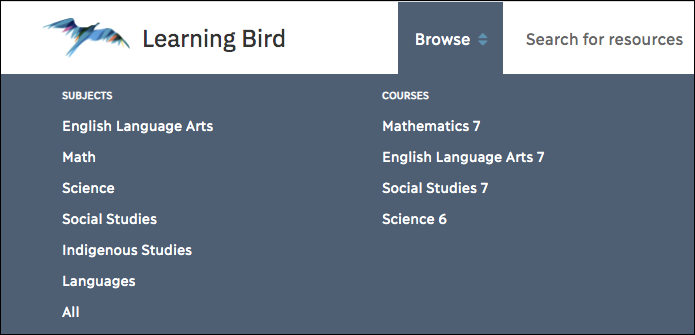 Filter Content
Once you choose your topic or course, you can open the filter panel by clicking on the funnel icon near the bottom left of the screen. This will open up a panel with all of the available content filters.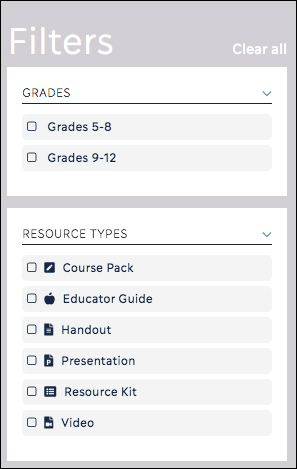 This panel can filter the results according to grade, topic, and resource type. This allows you to limit the materials to only printable items. In this case, you can check the boxes for the course pack, handout, and presentation. These formats are all ones that lend themselves well to printing. You could easily include them in a take-home learning kit. You can also limit the items displayed by narrowing the grade level or selecting a specific topic from the list. 
Access Relevant Print-Based Resources
Once you apply the filters, you will only see the relevant resources on your screen. To access the individual resources, click on the card to open the resource. 
For example, I can pull up this worksheet on Finding the Discount Price. This worksheet walks learners through a series of word problems on consumer math. It helps learners calculate discount rates and product prices with discounts applied.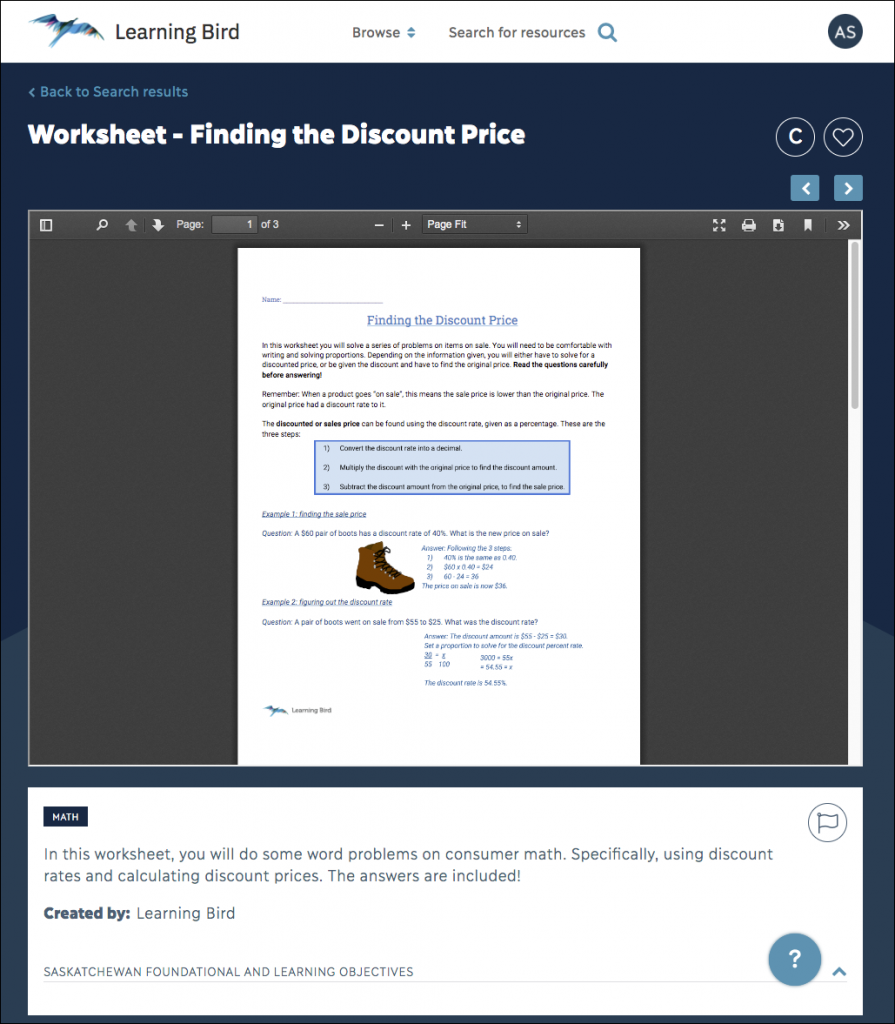 Printing Resources
You can print all of the worksheets, handouts, presentations, and other print-based materials directly from the platform. 
You will see a small toolbar at the top of your resource page. There are two important icons for printing and saving a copy of the resource on this toolbar. The print icon is located in the top right corner of the resource window. It is the second icon from the left. The download icon is immediately beside the print icon. These two options enable you to print directly to a connected printer or download a copy of the resource as a PDF to print later.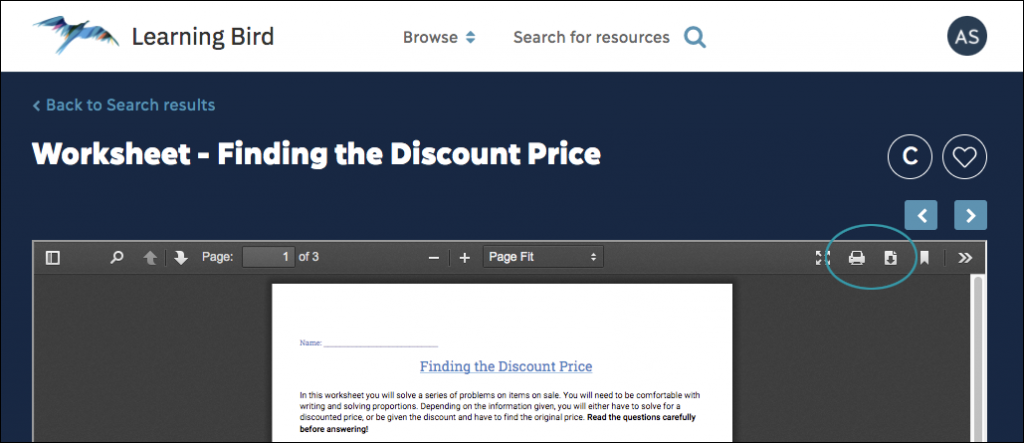 Our team of Education Specialists can also work with you to suggest materials and guide you towards resources on the platform and answer any technical questions you may have. 
If you would like to learn more about our print resources and how they can help you better support learners, please contact us or sign up for a free 14-day teacher trial account.