Timelines in the Classroom: Making Connections
Timelines help learners make connections between the present and past visually appealing and chronological. Arranging events along a timeline makes it easier for learners to understand their relationships. The format also appeals to visual learners by embedding rich media in the timeline.
Timelines Across the Curriculum
It's very common for history or social studies educators to use timelines in the classroom, whether to plot events from a battle or highlight milestones from a particular era. However, using timelines isn't limited to just these subjects. Here are assignment ideas for using timelines in other subjects.
Visual arts
Guide learners to choose an artist and map out the highlights of their career, focusing on their achievements in their particular field of art.
Music
Assign learners a genre of music and a period, and have them select and justify the most influential songs of each decade.
English language arts
Have learners create a chronological timeline of the main events in a book. If it is an independent novel study, learners can learn about new books from their peers' timeline presentations. If it is a class novel study, learners can present their timelines to each other, defend their main event choices, and discuss how they differ.
Science
Assign learners a topic, like genetics, evolution, or biochemistry, and guide them to identify the advancements made in that field over a particular timeframe.
Technology & Digital Literacy
Create a list of technologies such as social media, digital games, television, radio, the internet, and mobile devices. Have learners choose and justify ten top milestones and plot them on a timeline.
Timelines as Summative Assessments
You can use timelines as a summative assignment in any subject by having learners map out the key events you covered in the unit chronologically. It will help you identify if they met all of the unit's objectives and provide them with study notes for written assessments, like a test or exam.
While there are various ways to have learners create their timelines using paper, many free websites provide interactive and easy-to-use timeline tools. Check out the following list to see which tools suit your classroom's needs.
Creating Timelines With Interactive Tools
The free version of Tiki-Toki offers one timeline per user. It is browser-based, which means no downloading. You can create colour-coded categories that provide for further grouping of events. You can embed images, videos, and text into each timeline event. For those using Chromebooks, there is also a Tiki-Toki Google Chrome extension.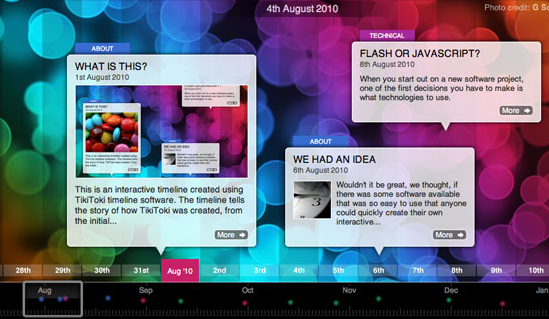 This web-based platform offers up to 100 student and educator-created timelines under a free account. The timeline displays large visuals and videos and offers the feature of adding assessment questions. Educators can also browse and embed pre-existing timelines that align with their curriculum.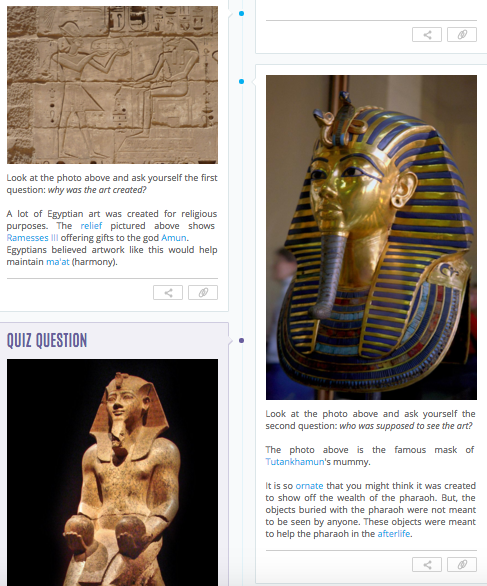 Timetoast is a free public account that allows you to create and publish timelines online. While it is not as visually appealing as other options, the learning curve is low and easily accessible.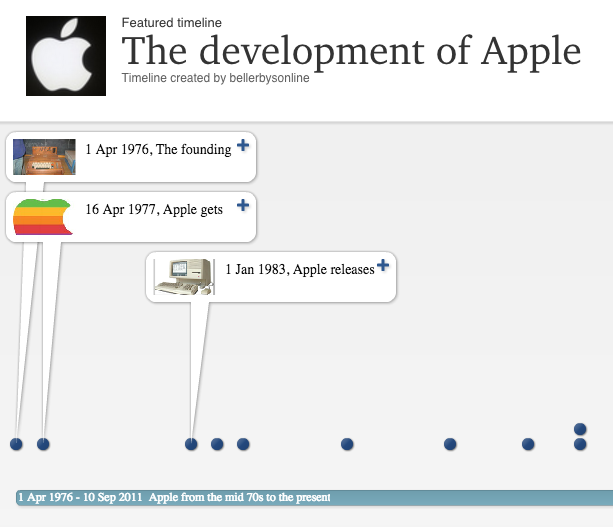 ---
2D Digital Timelines
Canva is a free tool to create poster-style timeline infographics. The learning curve is incredibly low for the beautiful images learners can create with this application. While it is web-based, it also comes as an app for iPads.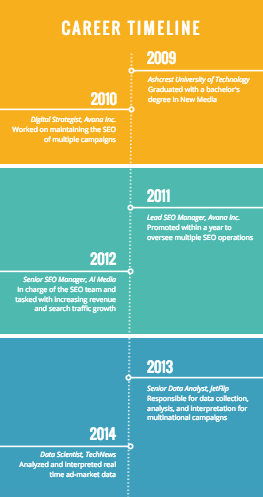 This free website allows users to create timeline infographics using pre-made templates and drag-and-drop design elements. Users can use the extensive library of images or their own images.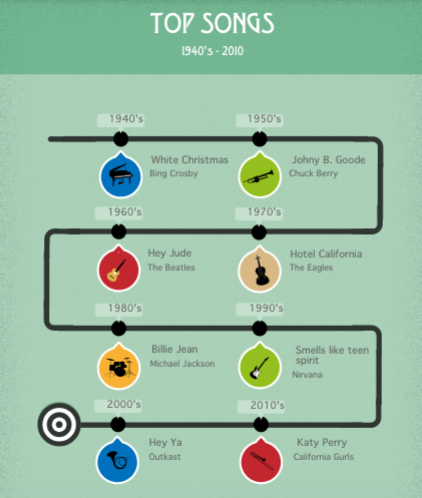 Creating timelines in the classroom, whether digitally or on paper, allows learners to visually depict information and make stronger connections between past, present, and future events.