Teacher Training in Lac La Croix
It's our favourite time of the year! With the new school year starting, our team has the pleasure of visiting our community partners. We offer our returning educators a refresher session on our platform. We provide all new educators with hands-on training on the Learning Bird platform. The training includes how to integrate the resources in their classrooms.
Earlier this month, Joelle visited educators at Zhingwaako Zaaga'Iganing Private School in Lac La Croix First Nation. The school had several new educators, including two from Teach for Canada. While she was at the school, Joelle had the opportunity to meet all the new staff and reconnect with ones who had been part of the program last year.
We shared some of the community-specific content we completed last year and reviewed all the great changes to our platform to make it even easier for educators to find and share resources with their learners.
In addition to her training session, Joelle was invited into some of the classes. She sat in on Rolland Atatise's language class. She watched the Teach for Canada team as they filmed one of their educators, Nolan Wurfel, in action.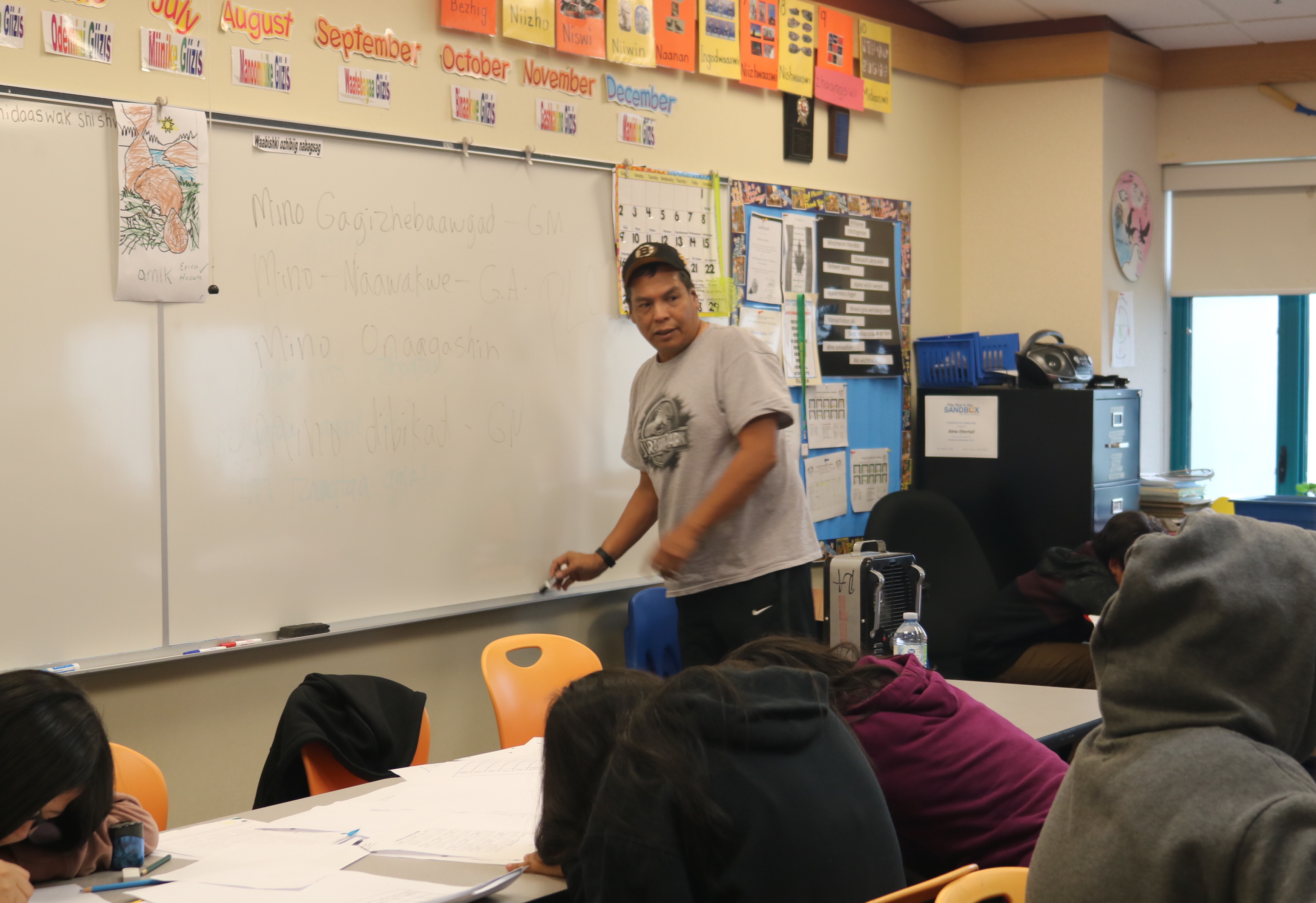 This year, we will work with the educators to create more local resources that showcase and share the community language and culture.