Year in Review: Our Experiences
We had a wonderful year travelling to our partner communities and speaking with educators, Elders, Knowledge Keepers, and learners. As we prepare for the end of the school year, we want to share some of our experiences.
Three team members have shared their experiences leading training, interviewing Elders, and participating in activities in community.

Reflecting on Accomplishments
As we wrap up the 2018-2019 school year, I reflect on everything the delivery team at Learning Bird has accomplished. We've travelled to multiple communities, built new relationships, and reconnected with wonderful people. We've successfully delivered educator training sessions, one-on-one coaching, professional development, webinars, and student workshops.
Community Participation
I had the opportunity to travel to three First Nations a few times over the year. I took part in a Fall Harvest. I interviewed community members, participated in Métis jigging, learned how to fillet fish, make bannock, and skin a deer. I also had the honour of listening to Elders share their personal stories, knowledge, and teachings. I worked with 31 educators for training and one-on-one coaching. I also enjoyed working with enthusiastic learners on resume writing and interview preparation during a week-long workshop I led.
Personalized Support
What I enjoyed most was getting to know the educators personally and hearing them share their successes and challenges. It keeps me grounded. It also helps me understand what their day-to-day looks like and reminds me of the realities of teaching (all the highs and lows!). It allows me to provide them with more personalized support throughout the year. As I look back at this year and previous years, I feel thankful for the opportunity to visit First Nations communities, learn about their rich histories and cultures, and work with such engaged and passionate people. I can't wait to see what next year has in store!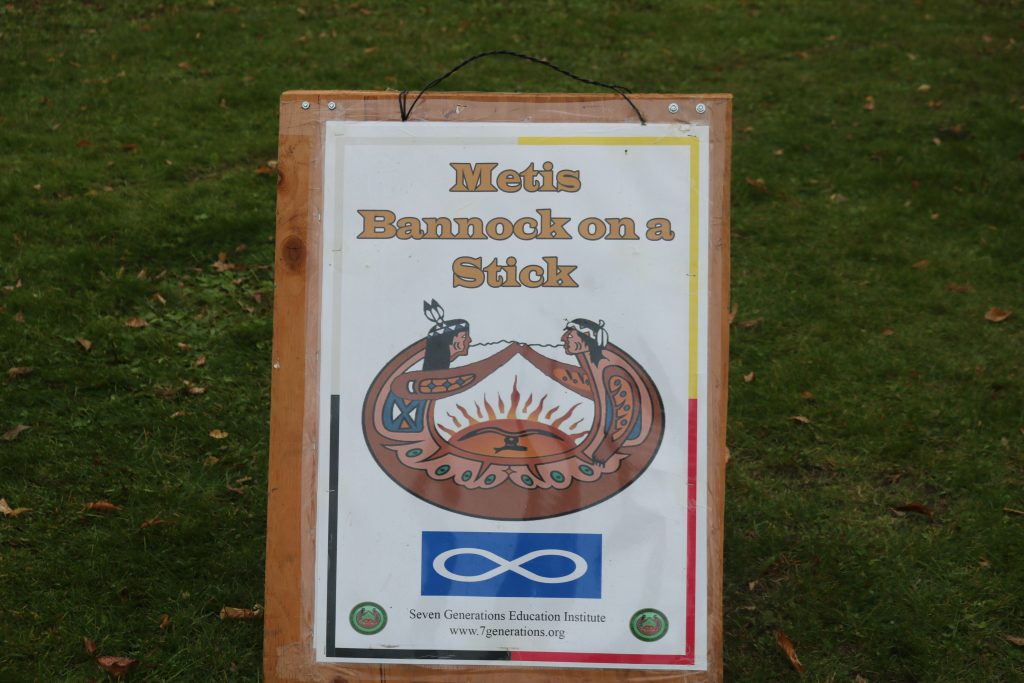 Strengthening Collaboration
It has been a fulfilling year for the content team at Learning Bird. We've collaborated on various projects with communities, including developing language revitalization lessons, recording personal and historical stories, participating in culture camps, and delivering student workshops. I travelled to five First Nations, sometimes multiple visits, from October to March. I've enjoyed participating in two fall camps, learning about making bannock over the fire, preparing deer meat and filleting fish, harvesting wild rice, making a moose call, drying bear claws, and identifying wild plants in the bush.
Sharing Knowledge
I've had the privilege of listening to Elders and community members share stories about their lives. These include personal stories about their families and childhoods, traditional stories that often provide meaningful moral lessons, and residential school experiences. I've learned about Creation stories, traditional games, and drum making. Through student workshops, I've shown learners how to transform a personal object into a digital story and critically analyze stereotypes in films, television shows, and advertisements. Overall, I interviewed 76 people from five Nations with the assistance of 16 passionate educators. It was truly an enriching experience. We were able to record everything so that future generations can learn and benefit from the knowledge shared.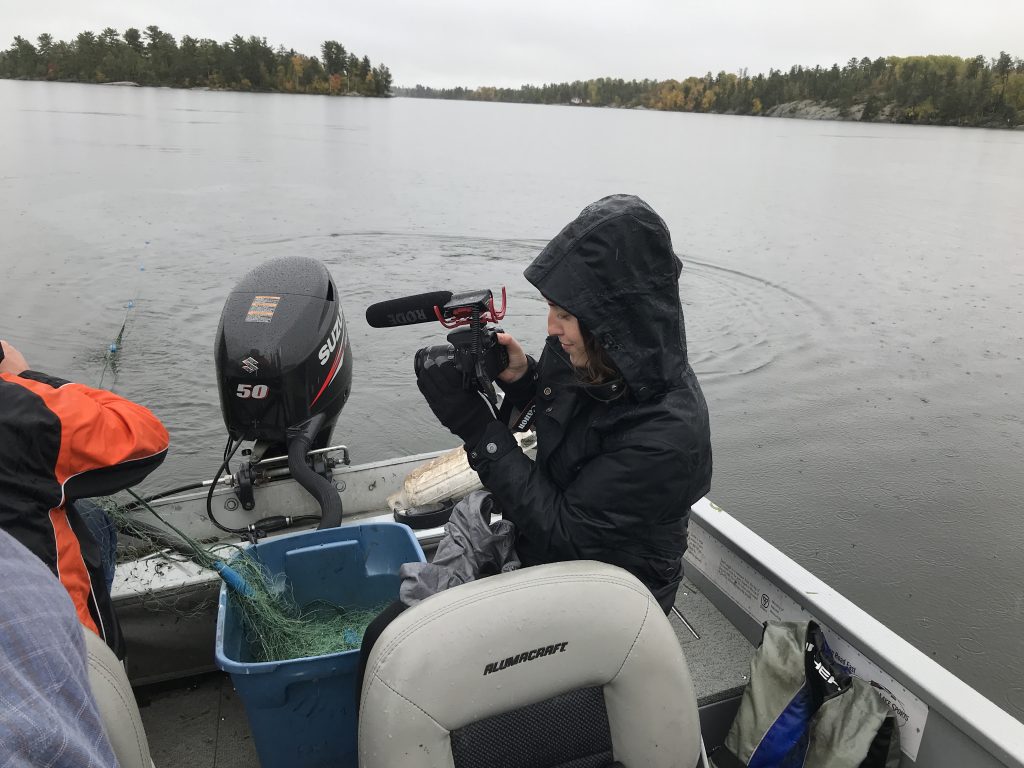 Supporting Educators
As educators, we live for those moments of excitement when a learner gets that spark of understanding. In my current role, those moments come when educators find a resource that would be perfect for their learners. I've seen these moments of excitement in each of the eight training sessions, two professional development sessions, and ten one-on-one coaching sessions I've delivered this year.
Relevant Resources
The educators I worked with found resources that their learners would connect with. They found resources that reflect their learners' faces, voices, and experiences. They found resources that teach the course curriculum through an Indigenous lens. Helping collect the materials to create these resources and seeing educators excited about showing them to their learners is both humbling and exciting. In speaking with Elders and Knowledge Keepers and accompanying them while they practice traditional activities, I can see their desire to pass on their knowledge to the young people in their communities. It is an honour to help them do so.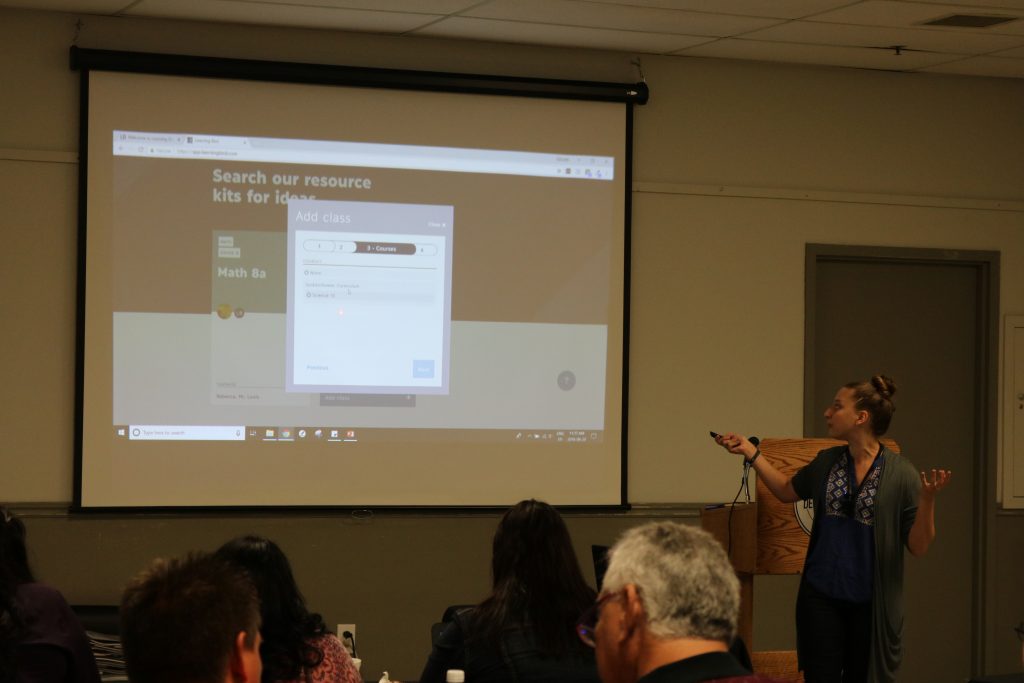 We want to thank everyone who worked with us this year, bringing Learning Bird into their schools, and creating culturally relevant digital resources for learners and community members. We hope to see you all again next year and continue supporting your goals to offer your learners engaging learning experiences.
If you are interested in working with us next year, you can reach us at info@learningbird.com or 1-888-844-9022 to discuss a project that will work for you.