Every Child Matters: Orange Shirt Day
Every September 30, people across Canada wear orange shirts as part of Orange Shirt Day. This day honours residential school Survivors and provides an opportunity to remember the children who did not survive. It is also a great jumping-off point for schools to implement anti-bullying and anti-racism programs. It's a day to remember that Every Child Matters.
Orange Shirt Day, created in 2013, was born out of Phyllis Webstad's experience while attending the St. Joseph Mission school. Phyllis is a member of the Secwepemc (Shuswap) Nation and the Canoe Creek Indian Band.
---
Phyllis' Story
I went to the Mission for one school year in 1973/1974. I had just turned 6 years old. I lived with my grandmother on the Dog Creek reserve. We never had very much money, but somehow my granny managed to buy me a new outfit to go to the Mission school. I remember going to Robinson's store and picking out a shiny orange shirt. It had string laced up in front, and was so bright and exciting – just like I felt to be going to school!

When I got to the Mission, they stripped me, and took away my clothes, including the orange shirt! I never wore it again. I didn't understand why they wouldn't give it back to me, it was mine! The color orange has always reminded me of that and how my feelings didn't matter, how no one cared and how I felt like I was worth nothing. All of us little children were crying and no one cared.

Intergenerational Effects

I was 13 years old and in grade 8 when my son Jeremy was born. Because my grandmother and mother both attended residential school for 10 years each, I never knew what a parent was supposed to be like. With the help of my aunt, Agness Jack, I was able to raise my son and have him know me as his mother.

I went to a treatment centre for healing when I was 27 and have been on this healing journey since then. I finally get it, that the feeling of worthlessness and insignificance, ingrained in me from my first day at the mission, affected the way I lived my life for many years. Even now, when I know nothing could be further than the truth, I still sometimes feel that I don't matter. Even with all the work I've done!

I am honored to be able to tell my story so that others may benefit and understand, and maybe other survivors will feel comfortable enough to share their stories.
Source: http://www.orangeshirtday.org/phyllis-story.html
---
Every Child Matters
Orange Shirt Day was Phyllis' way of conveying what she lost at residential school. She reclaimed the colour orange and talked about her experiences. This movement started in Williams Lake, BC and has gained ground ever since. People across Canadians have picked up Phyllis' story and her message that Every Child Matters. They have begun to spread it themselves. In 2017, the Minister of Crown-Indigenous Relations and Northern Affairs, Carolyn Bennett, and the Minister of Indigenous Services, Jane Philpott, released a statement urging Canadians to observe the day by wearing an orange shirt. They also suggest Canadians learn more about residential schools and the Truth and Reconciliation Commission's Calls to Action.
The Significance of September 30
The date for Orange Shirt Day is significant. September 30 was when government officials took the children out of their communities to attend residential schools. Modern-day school schedules mean learners are all in school to recognize this day with their classmates and educators. It provides educators and administrators with an opportunity to discuss bullying and racism with learners early in the year. Orange Shirt Day can help schools adopt anti-bullying and anti-racism campaigns and programs.   
This September 30, show solidarity with Indigenous Peoples by wearing an orange shirt. Ask your learners to do the same. Demonstrate your belief that Every Child Matters. Remember to broach the subjects of residential schooling, bullying, and racism in your classes. Consider involving learners in implementing action plans to make your school a safe and inviting place. You can visit the Orange Shirt Day website to get more ideas on planning an event in your school or community.
Learning More and Additional Resources
There are also three books available telling Phyllis' story about her orange shirt for different age groups. You can purchase a book package with a lesson plan for your classroom. 49th shelf has a list of books you can use on or around Orange Shirt Day to supplement any lessons you may have planned around residential schools.
You can find lesson plans and resources to support your teaching around Orange Shirt Day and residential schooling through Indspire or The Manitoba Teacher's Society.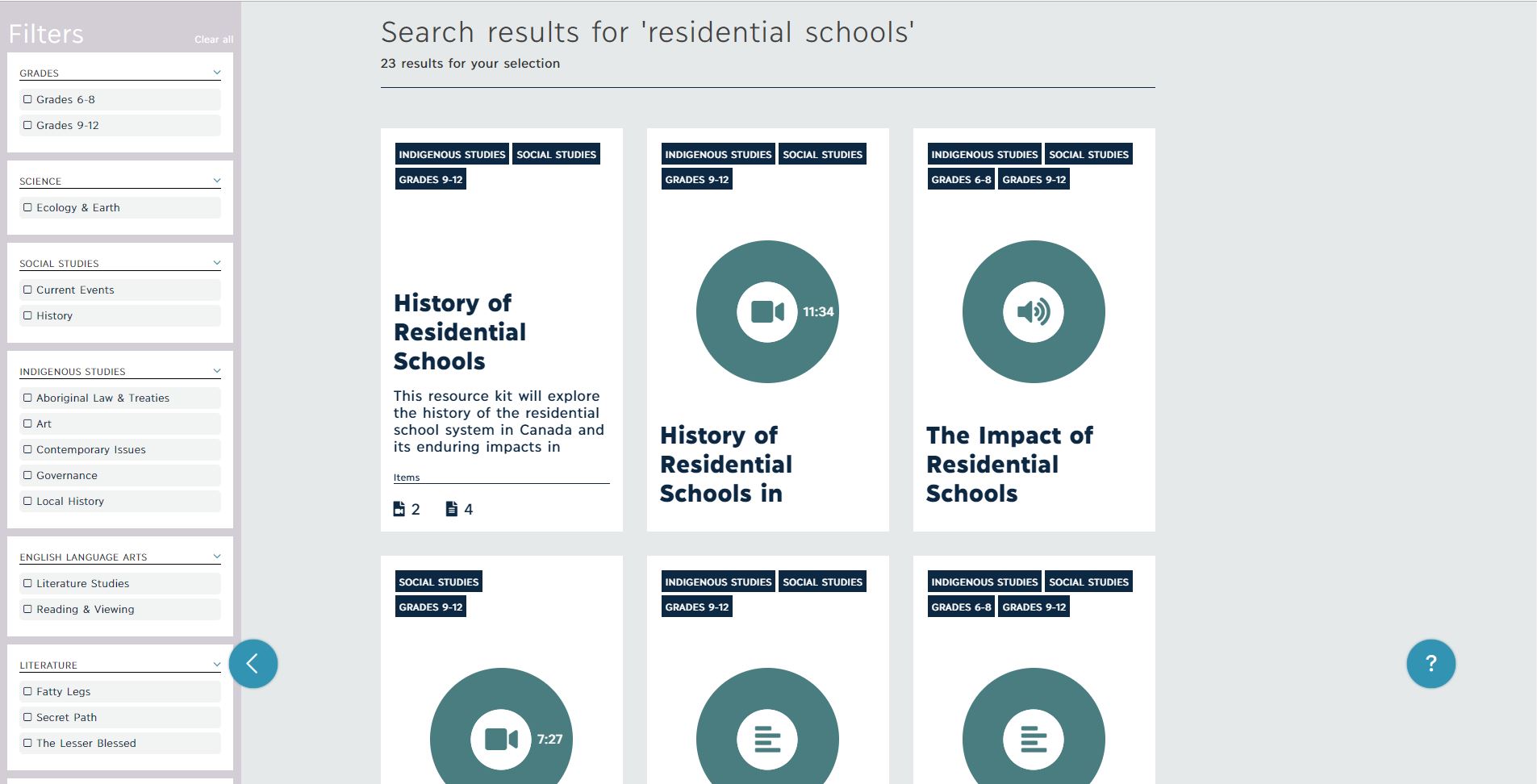 Learning Bird also has many resources on residential schools. You can access our platform by searching for "residential school" using the keyword search at the top. These resources can help you discuss residential schools with your learners. They cover historical information, impacts, and healing efforts.