Educator Guides Are Now Integrated into the Platform
You may have noticed that recently created resource kits now feature Educator Guides. We initially included guides as separate resources, but now we have integrated them directly into the platform interface. When you access a resource kit on the platform, you will see the following: 
Description

Big Idea

Prerequisite Skills and Concepts

Introduction

Resources

Extension Activities
This makes it easier to integrate this resource kit into your instruction and provides better support.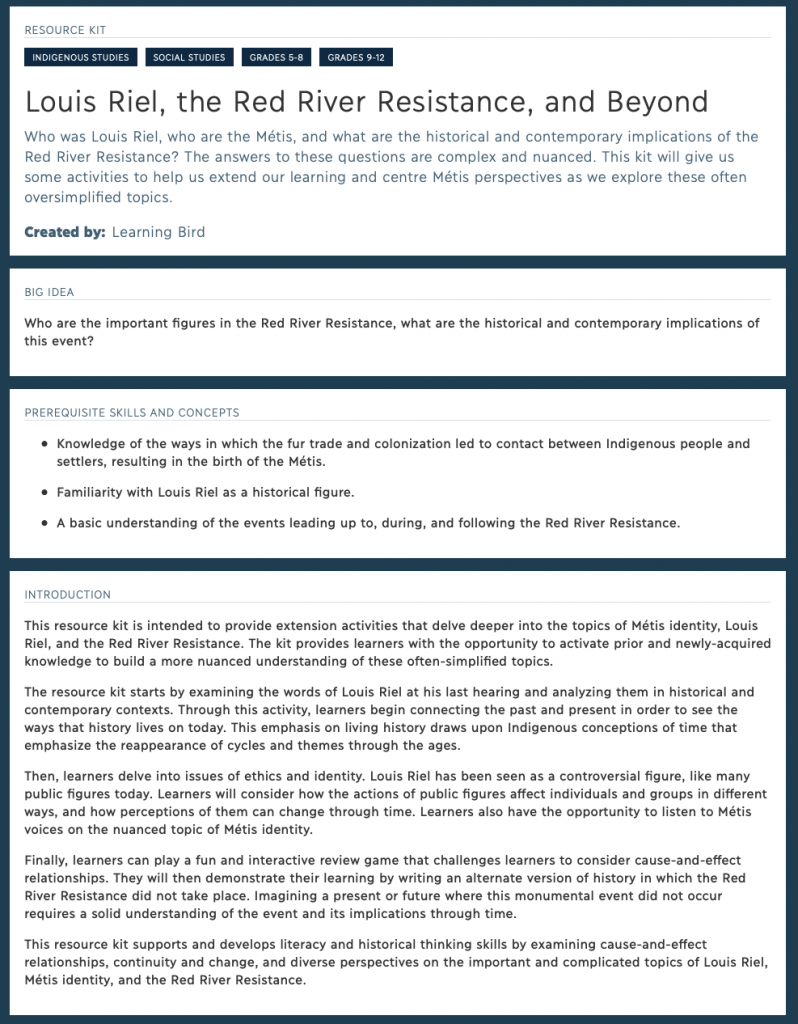 Individual resources also include detailed instructional plans for carrying out in-class activities. They include:
Learning Objectives

Key Terms

Materials Needed

Instructional Strategies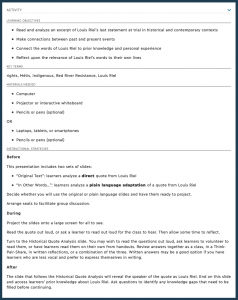 You can see an example of this new integration in our new Louis Riel, the Red River Resistance, and Beyond resource kit.
All new resource kits added to the platform will follow this format.