Onsite Student Workshops
Did you know we offer student-facing workshops in addition to our training and professional development workshops for educators? Our team can come onsite to your school to lead a student-facing workshop on various topics. Our team adapts each session to your school and designs it to meet your specific course requirements. We consider your learners' specific needs and interests.
Kainai High School Workshop Series
This post showcases a series of workshops our team did over the past two years at Kainai High School in Alberta.
Media Skills
During the 2017-2018 academic year, we worked with the school to design and deliver a hands-on media skills workshop. This session provided learners with an introduction to camera skills and filming. The workshops included learning about camera shots and angles, storyboarding, camera recording techniques, and video editing. This week-long workshop equipped learners with introductory multimedia skills to develop and explore careers in graphic and web design, media, communications, television, and film industries.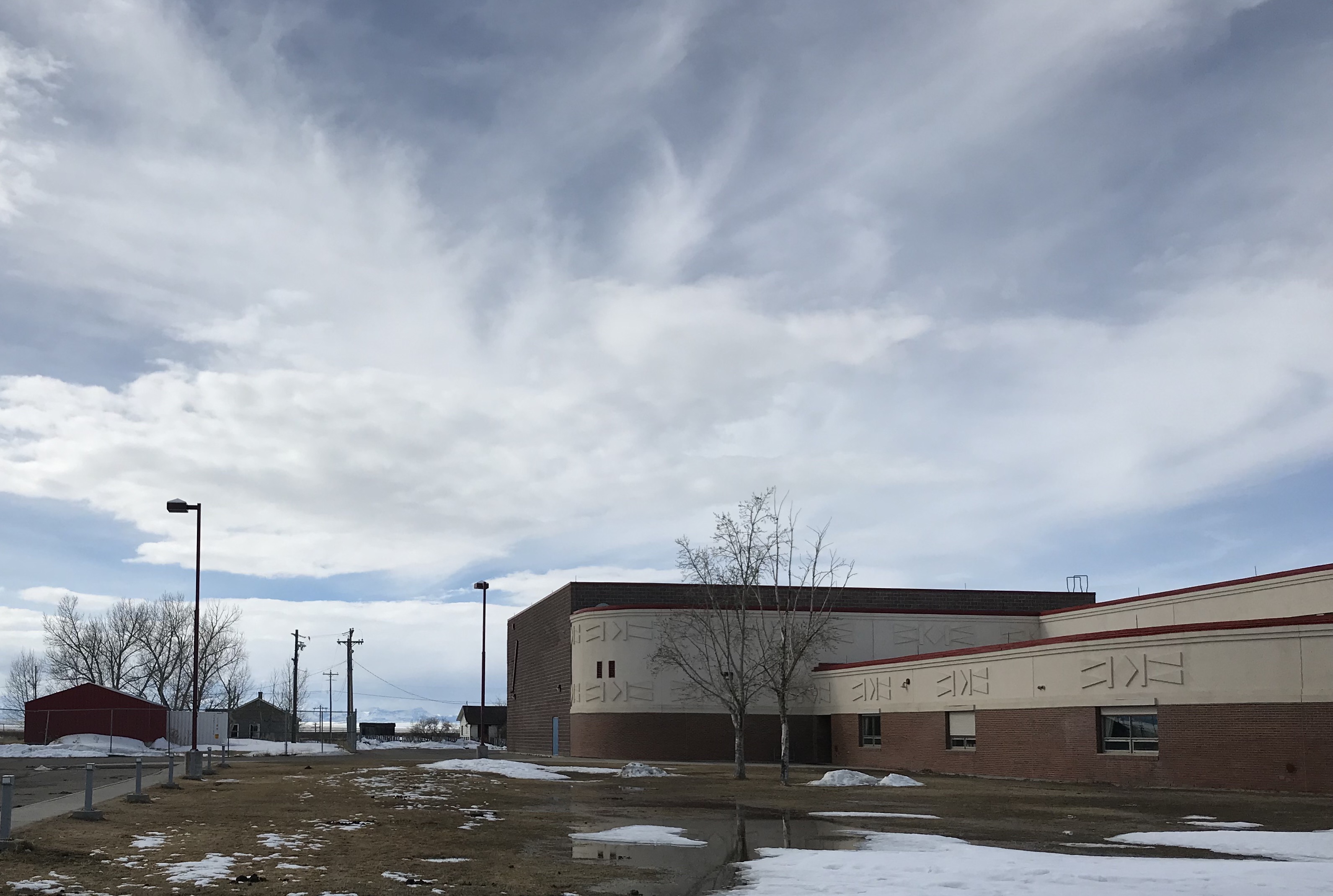 Digital Storytelling Workshops
For the 2018-2019 school year, we again worked with Kainai High School to offer week-long workshops on three topics: Digital Storytelling, Job Skills, and Critically Analyzing Media.
Our first workshop took place in October, focusing on Digital Storytelling. Our team tied this workshop into the Alberta Aboriginal Studies curriculum. It looked at how to convey a story using technology effectively.
The week started with Natalie Gilbert from the Learning Bird team leading a discussion on traditional storytelling using Napi the Trickster and analyzing the elements of an effective story. Natalie then asked learners to bring an object from home to build their own story. Learners brought in many items, from knapsacks to guitar picks to photographs.
Over the next few days, learners worked in pairs or small groups to plan their stories and gather supporting photos for the video. For some, this involved finding images online. For others, it meant taking photos and arranging them to convey their story. Learners finished the workshop by presenting their finished project to the class. This proved to be a very popular workshop with learners, and the school requested it again for next year.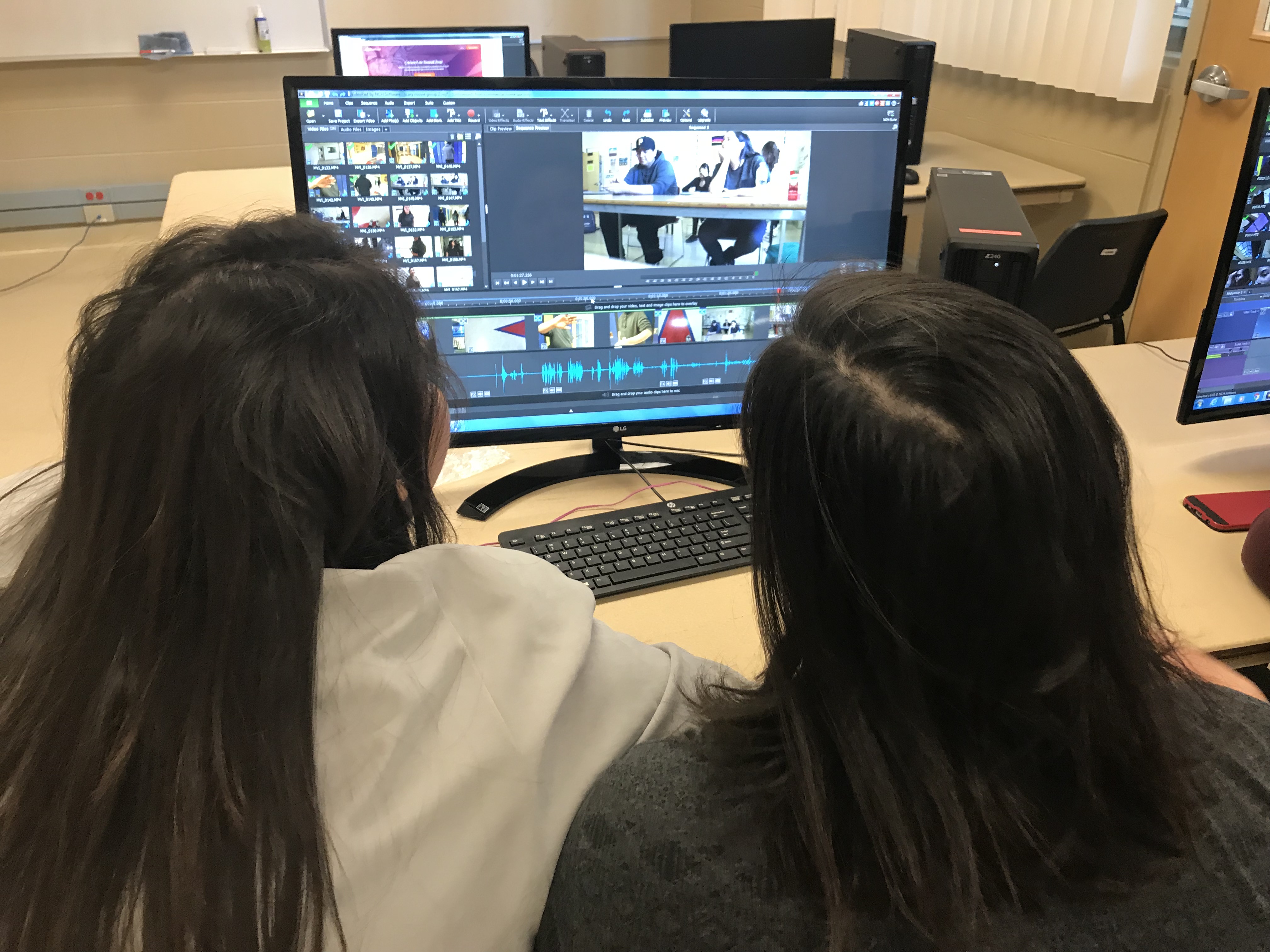 Job Skills Workshops
We offered the second session in December, focusing on Job Skills. We adapted this workshop to support the school's Career and Life Management (CALM) curriculum. The hands-on workshop helped learners develop their cover letter writing, career exploration, and interviewing skills. Joelle from the Learning Bird team worked with the learners to explore several different career options and helped them create tailored cover letters. She also worked with them to prepare common interview questions and successfully navigate a job interview. The learners paired up and practiced asking and answering various questions. Then they filmed their interviews to critique each other's performances.
Critically Analyzing Media
We scheduled a third workshop for March. Natalie will be working with learners on the topic of Critically Analyzing Media. This workshop, part of the Film Studies course, will help learners think critically about how the media (film, television, news) portrays individuals and groups. It will cover various topics, including stereotypes, positive and negative bias, fake news, and misrepresentation. This workshop will work to increase learners' digital and media literacy.
Student-Facing Workshops
These workshops are just some of the student-facing topics our team is equipped to deliver. Would you like to offer a similar student workshop at your school? Contact us to discuss options on timing and scope.