Learning Bird: On the Road
This is shaping up to be a really exciting year for our team. Not only have we had the opportunity to work with some amazing teachers across Canada, but we've been able to document knowledge, capture stories, and build some phenomenal educational content that these teachers can use in their classrooms.
Our team has been traveling frequently over the past few months, visiting schools and helping teachers become comfortable in using Learning Bird with their students. We wanted to share some of the details of these experiences from our latest trips. I've asked three members of our team to document their most recent experiences. These trips span coasts, from BC to Nova Scotia and reflect the different ways in which we're working with different First Nations groups.
Kelsey Catherine – Kitsegukla, BC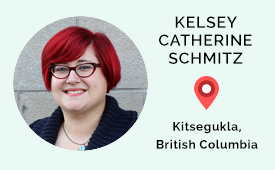 I am Kelsey Catherine, and my role as Community Outreach Lead at Learning Bird involves working side-by-side with schools to find the best digital education resources and programs for their needs. This past year I have spent a great deal of time doing onsite training and content collection with schools. Earlier this month, I had the opportunity to travel to the community of Kitsegukla in British Columbia.
My visit at the Gitsegukla Elementary School and Ms. Ryan's grade 6-7 class was at the same time as that of a local scientist who was teaching the class about the regional bee populations. Did you know that there are over 600 species of bees in British Columbia alone? Students were amazed to learn how many bees there are that are integral to the berries and vegetables they will be growing and picking. I spent half the day working alongside this class to create our own Bee nests that could be placed near the class's new garden in the spring. Learning Bird will be creating science and sustainability lessons to help support the students and Ms. Ryan as they build their class garden and encourage sustainable practices throughout the school and community. Unfortunately, it was still too cold and icy for a bee hunt outside, but the ice didn't stop students from having lots of sliding fun while I visited. I look forward to our return visit in May where students will do a walkabout to highlight important species and wildlife that impact their new garden.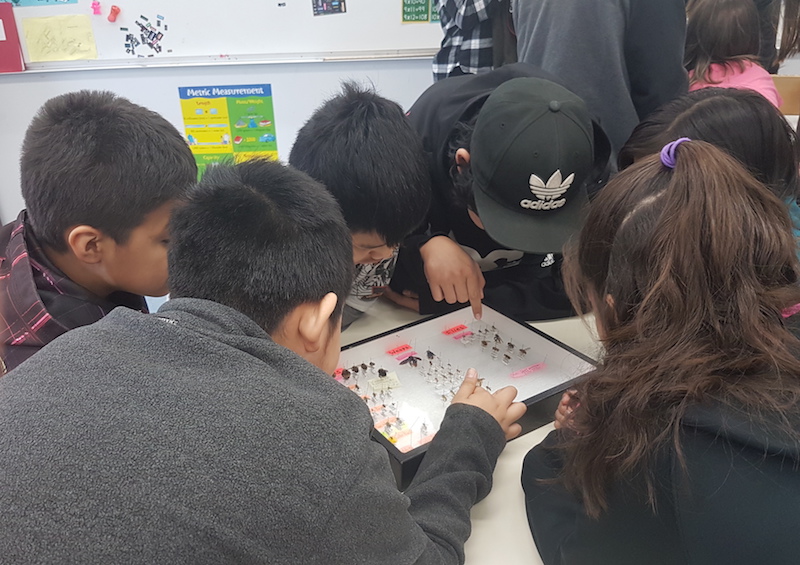 Roxanne – St. Theresa Point, MB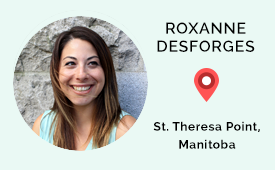 My name is Roxanne Desforges and I am the Delivery Manager at Learning Bird. My goal is to make sure that all of our training and workshops have a positive impact on teaching and learning. Most recently, I had the pleasure of visiting St. Theresa Point Middle School and High School in Manitoba. I spent a full day at each school, getting to know the administrators, teachers, and elders who volunteer at the school.
I had a great time visiting the community and made a few friends along the way. I met Matthew the High School ICT teacher who taught me a very important lesson about why it's important to model the use of technology that is accessible to students. I met Harvey, the ICT teacher at the Middle School who is an amazing photographer. Check out his beautiful pictures of nature on Instagram. I also had the pleasure of staying with Moyra, an ELA teacher with whom we are creating some resources on one of my favourite books from my school days, Tuck Everlasting. She and I made a wolf friend on our walk to school together.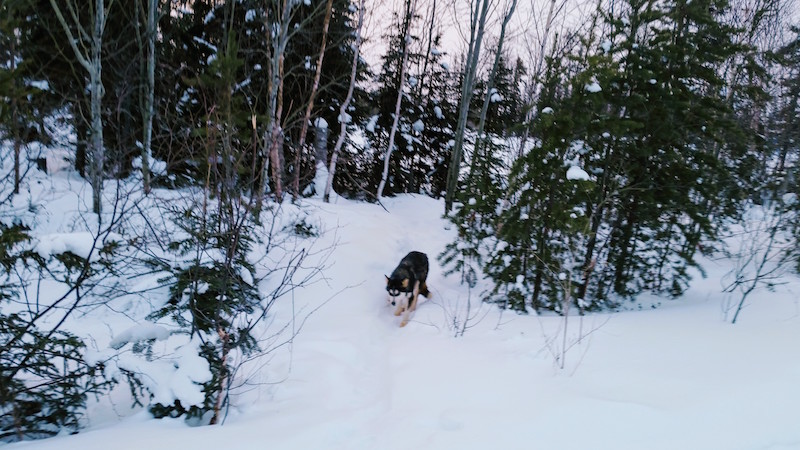 Lastly, I also had the great pleasure of meeting Ian, the Vice Principal, who picked me up from the airport, gave me a tour of his community, and shared one of his hopes for next year with me: to document the stories of elders. It's projects like these and visits like this one to St Theresa Point that make this project so much fun to be a part of.
Rebecca – Potlotek First Nation, NS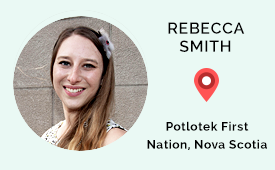 My name is Rebecca and I am an Education Account Lead at Learning Bird. It's my job to make sure that teachers and administrators feel supported while beginning to use Learning Bird in their classrooms. This month, Roxanne and I had the wonderful opportunity to explore Potlotek First Nation in Nova Scotia. We spent two fantastic days getting to know the teachers and members of the community.
This trip worked out in a very interesting way. We were meant to spend a day at Mi'kmawey Middle School and a second day at the Allan Lafford High School. However, a blizzard hit right when we arrived and our day at the middle school was canceled. When it cleared up a bit, we decided to talk with some people who knew a lot about the community and culture of Potlotek First Nation. We met up with Terry Denny and we had a long conversation about language, culture, history, and education. We left in the evening feeling humbled by Terry's knowledge and with lots to think about! The next day dawned bright and clear and we went to see the high school as scheduled. We spent the day with high school teachers, exploring the Learning Bird platform, discussing how it would work best for them, and discovering lots of new ideas together. Finally, right before we left, we met up with Terry again to drive down to the shore to see Chapel Island, which plays an important part in Potlotek's history and culture. He spoke to us a bit more about the island and it's history while we snapped a few pictures.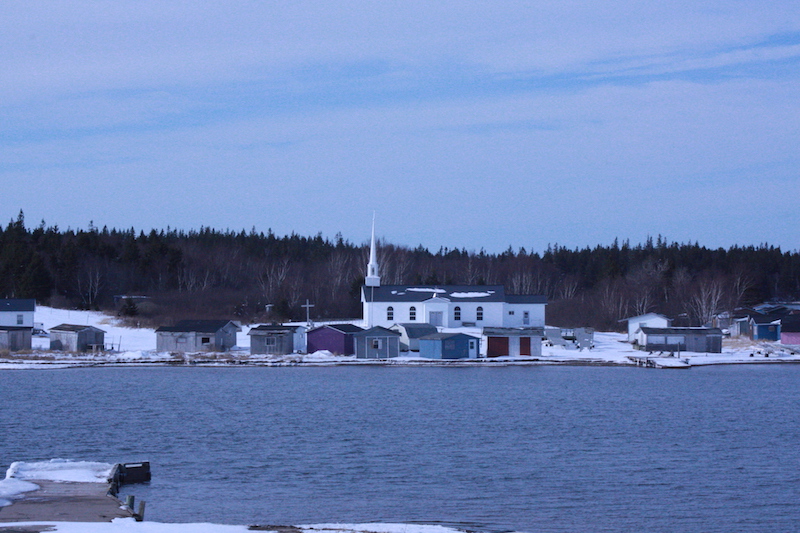 These visits are just three of the recent trips by our team. We will be sharing more of our experiences and stories as we move forward in partnering with more schools. If you are interested in learning more about our Indigenous Digital Education Initiative, or if you would like to see samples of the content we've collaboratively built this year, please contact us.